ELITE TEAM EQUALS ELITE SERVICE
Vitesse offers a highly dedicated professional team that meets and exceeds client expectation using a 360 approach for your travel experience. As the company of choice for luxury travelers, CEOs and senior executives of Fortune 500 companies and entertainment communities, Vitesse provides comprehensive service to over 1000 cities in 101 countries.
We would like to express our gratitude for your patronage and standing by Vitesse Worldwide during these unprecedented times. Recognizing the need to pivot, we now offer an even wider range of services that safely give you flexibility and control for all your upcoming travel needs.

OUR MISSION 
Highest standard of customer care.
Consistent and reliable service which exceeds clients' expectations.
Maintain competitive high-performance standards.
Build relationships with clients based on integrity, honesty, courtesy and trust.
Hassle-free business travel.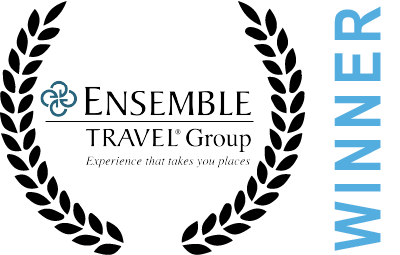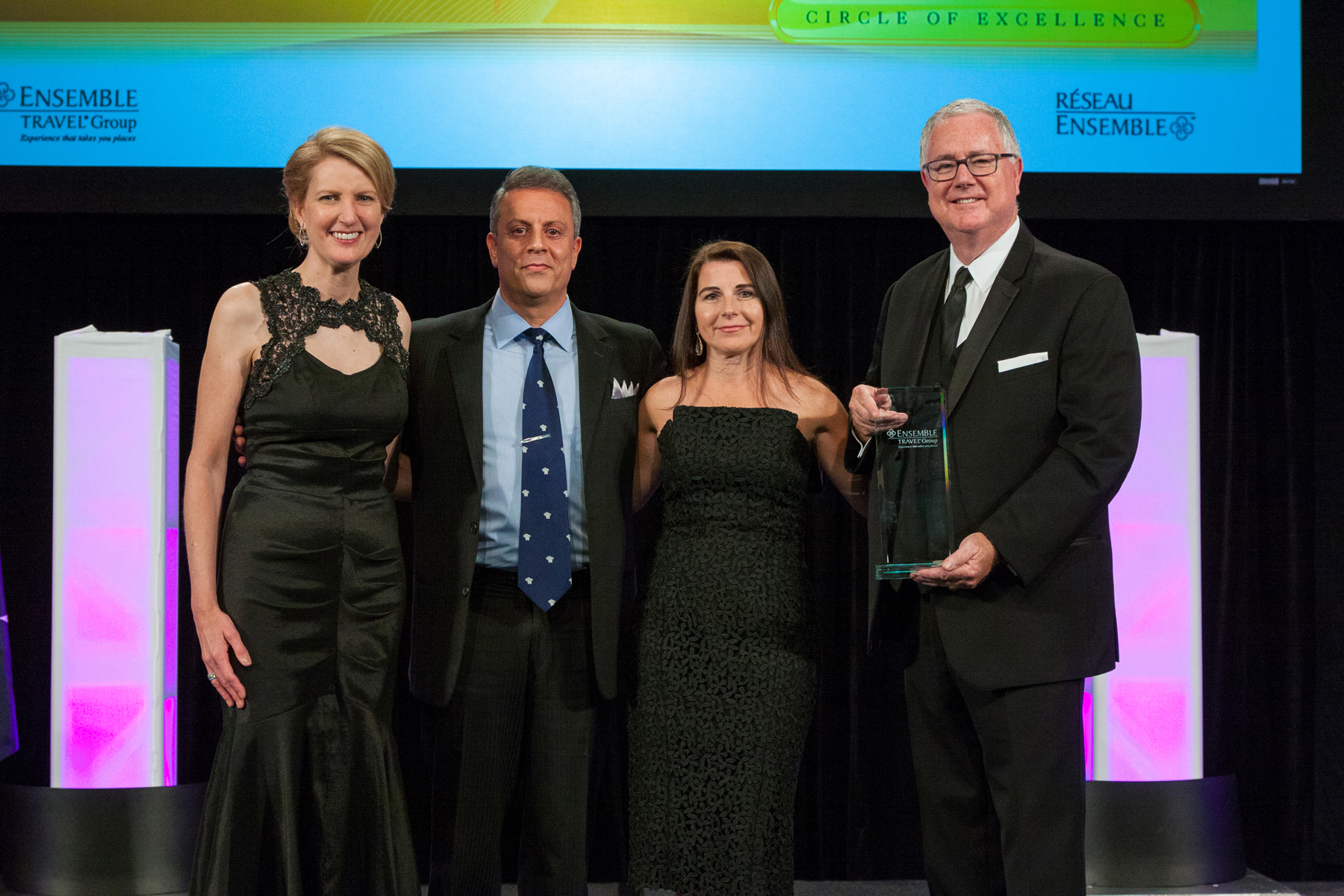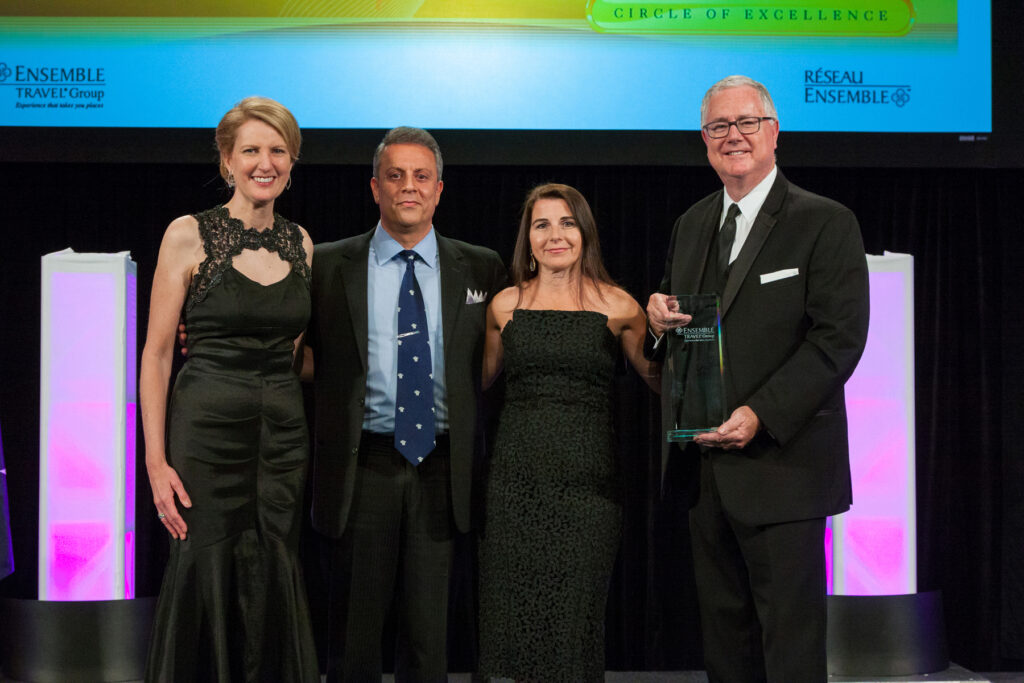 Pictured, left to right: Libby Rice, Co-President – Ensemble Travel Group; Shawn Abasport, CEO – Vitesse Worldwide; Mary Thompson, SVP Global Sales – Vitesse Worldwide; Lindsay Pearlman, Co-President – Ensemble Travel Group
BUSINESS TRAVEL SERVICE AWARD
2020
Mary Thompson, Executive VP-Vitesse Worldwide, was honored to receive the prestigious 2020 Business Travel Service Award. The Global Business Travel Association, Chapter Presidents' Council selects members that have distinguished themselves as industry leaders who have devoted themselves to their company, their association (both local, national and/or global), and their fellow business associates and have contributed to the business travel industry.
CIRCLE OF EXCELLENCE GALA
Ensemble Honors Top Members,Suppliers
VITESSE WORLDWIDE WINS ENSEMBLE ANNUAL SUPPLIER AWARD 
BEST IN PRIVATE AIR & GROUND TRANSPORTATION
2017
2016
Established in 1968, Ensemble Travel® Group is a proactive, member-owned organization of approximately 850 top-tier, independent travel agencies in the U.S. and Canada, with a newly expanded presence in Australia/New Zealand.
"Everything was absolutely PERFECT last week!! Peter and Bill were amazing to work with, super friendly and kind and accommodating of our group that tended to run a little late. They were very professional and it was a joy to work with both of them!!"
– Kendal Guidry, Sr. Executive Assistant Phil Cox, COO, Aksana Piasetskaya
"Thank you so much for everything you and Vitesse Worldwide are doing for the Colorado Rockies this Spring Training!"
– Paul, Sr Director Major League Operations Rockies Baseball
"Just wanted you to know that I used Vitesse for the transport of the crew to/from JFK for the Europe trip and have never worked with a better bunch of people.  Very professional and detailed."                                        – Kathy, Head of Travel Agency for Entertainment Company
"My experience with Vitesse Worldwide Aircraft Charter exceeded my expectation. Shawn provided all necessary information and guided me throughout the entire process. Shawn and his team went above and beyond to help my clients and me resolve any issues we encounter due to unexpected weather conditions. They were always available via phone and email, including weekends, after hours, and during holidays . . .  I know I have a partner with my interest and my client's best interest and can count on it in the future."
– Ivonka, President of Chicago Based Travel Agency
"I have used this vendor exclusively for 16 years across many of our clients and each one is more successful than the other."
– Kelly, International Travel Management Company
"The customer service from start to end is beyond amazing."
– Robert, President of Arizona Based Travel Agency
"I have been with Vitesse a very long time, [and] they are following through with all the needs of our company. I will not consider using another car service company. I need dependable, professional service, and we get that with Vitesse."
– Susan, Office Manager Connecticut Based Venture Capital Firm
"The responsiveness to all the last-minute changes, travel delays and cancellations has been exceptional."
– Sandi, Executive at Minnesota based Meetings & Event Planning Company.
"Smooth as silk from planning to execution and everything in between, including last minute changes, etc."
– Lorraine, MLB (Major League Baseball)
"I really liked the aircraft and crew. On our next trip we would prefer the same if available as they were truly exceptional. Once again thank you very much for such an extraordinary experience."
– New Client in Toronto, Canada
"Vitesse Worldwide's team provided all of the details upfront and planned everything to the "T" so that my client would be covered from point A to B and back again, with ease. Now I have a repeat private jet client. Thank you, Vitesse!"
– Scott, Ensemble Travel Advisor